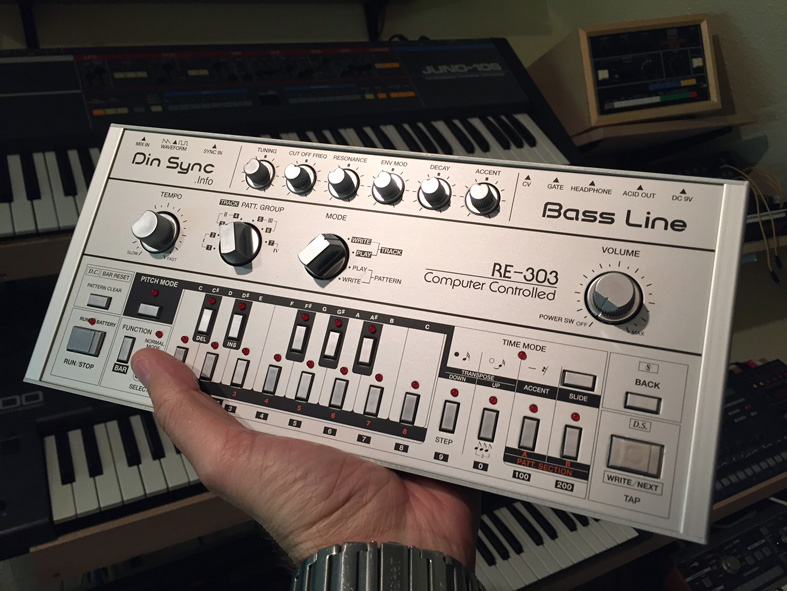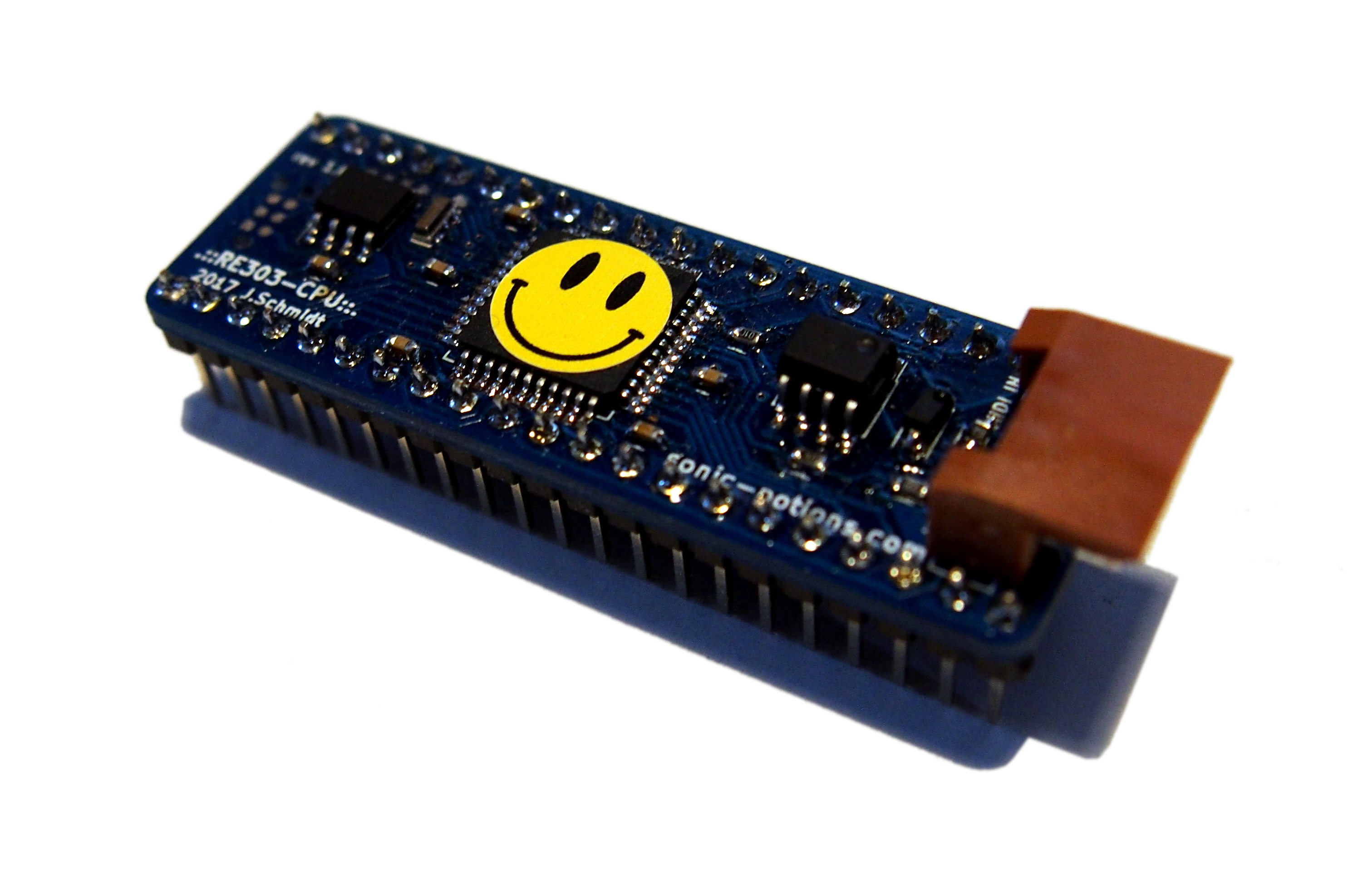 User and installation guide
RE-303 CPU user guide (PDF ~100kb)
RE-303 CPU installation guide (PDF ~100kb)
Latest Firmware
ATTENTION: for the newer black CPUs a different firmware image is needed than for the old blue ones!
Version 0.95 => OLD BLUE CPU!
Version 0.95_V2 => NEW BLACK CPU!
Changelog (RE-303 Forum)
Technical information
Since there is not too much information on the timing of the original 303 CPU available, and a lot of speculations are running wild on the net, I tried to clear things up a bit. Someone from the RE-303 forums loaned me an original CPU and I hooked it up to a logic analyzer and did some extensive testing and measurement sessions. The results are summarized in the following paper and already implemented in the latest RE-303 CPU firmware
Analysis of the D650C-133 CPU timing (PDF 448kb)
The RE-303 is a replica of the original Roland TB-303 that gets as close as you can to the real thing. It is developed and distributed by
DinSync as a DIY kit
. The PCB was meticulously recreated by hand in a drawing program from an original Roland machine and can even be used as a spare part for the original machines.
Nearly all of the original parts can still be found today, but the CPU, being a discontinued mask ROM chip, is nearly unobtanium. So we decided to recreate a pin compatible clone of the original CPU and rewrote the whole sequencer software on an AVR microcontroller.
The basic sequencer concept stays true to the original TB-303 with separate pitch and time information and the classic workflow we've all come to love and hate.
Great care was taken to replicate the timing quirks of the original CPU with measurements taken on original vintage Roland machines. Din Sync and CV/Gate are retained as per the original TB-303. However since the development in sequencer technology has vastly moved on since 1982, the RE-303 CPU brings a palette of modern features to the classic workflow.
Some of the additional functions include:
Full MIDI IO
Live recording over the internal keyboard and MIDI up to 8 bars
Realtime tweaking of accent, slide and transpose
Random pattern generator
Chaselight
Different playback directions
All functions available while the sequencer is running
Data storage on a modern FRAM memory
And many more!